---
Cremation Services
We offer a quality range of attractive cremation and ash memorial services for you to choose from. Talk to one of our team of knowledgeable and caring Family Consultants if you have any questions or would like further information or assistance.
Purchasing an Ash site
Ash sites at Frenchs Forest are available in either, single, double or family estates. More details on our range can be located at the bottom of this page and we have many cremation options available to choose from.
A standard ash site purchase includes:
The right of interment for the site
One interment
Perpetual maintenance of the grounds
Additional options available:
Bronze Plaque
Ceramic Photo
---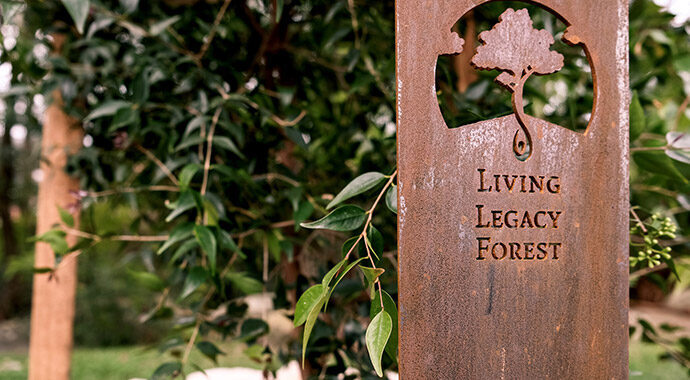 Living Legacy Trees
Create new life from ashes with a Living Legacy tree by planting a living landmark where you can celebrate the circle of life. We donate 200 trees to be planted around the world every time a Living Legacy tree is planted. • Tree (guaranteed for 7 years ) • Garden edging • Maintenance of tree • Site preparation • Treatment for two sets of ashes • Interment of two sets of ashes • Plaque
Additional ash interments (including treatment ) $3,000. From $15,000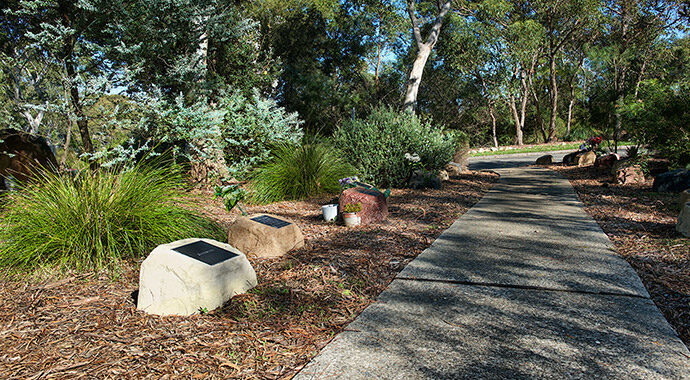 Partner Memorials
TLocated in picturesque bushland surrounds these replica sandstone rocks are designed for twin interment of ashes.
From $7560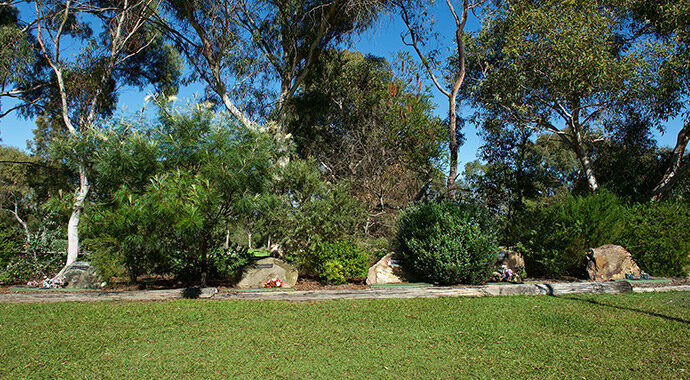 Family Memorials
Treasuring the legacy of family, these stunning bush rocks positioned amongst a canopy of foliage, symbolise a generation allowing up to six ash interments and a large family nameplate cast in bronze.
From $17,670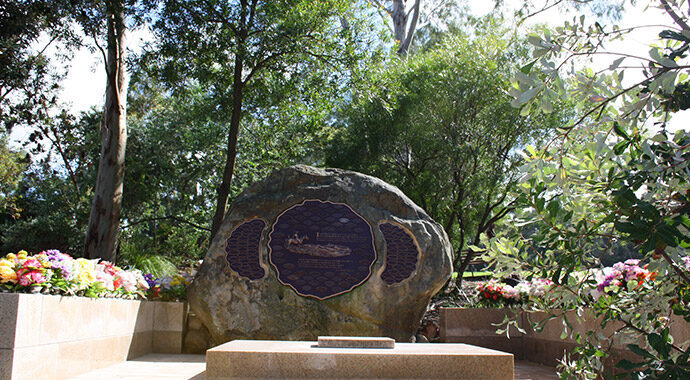 Clancy of the Overflow
A timeless composition penned by Banjo Patterson. This stirring bush rock memorial is a truly Australian way to honour your loved one.
From $1,090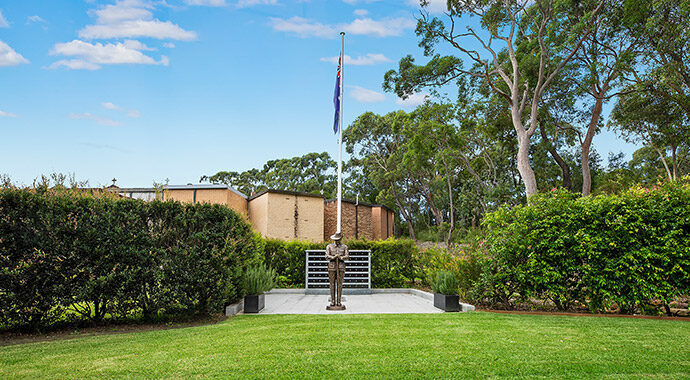 War Memorial Columbarium
Acknowledging our military heroes, this unique area of the cemetery is reserved exclusively for memorialisation of returned veterans and their spouses.
From $4,145
---