---
Cremation Services
We offer a quality range of cremation and ash memorial services for you to choose from. Talk to one of our team of knowledgeable and caring Family Consultants if you have any questions or would like further information or assistance.
Purchasing an Ash site
Ash sites at Macquarie Park Cemetery and Crematorium are available in either, single, double or family estates. More details on our range can be located at the bottom of this page and we have many cremation options available to choose from.
A standard ash site purchase includes:
The right of interment for the site
One interment
Perpetual maintenance of the grounds
Additional options available:
Bronze Plaque
Ceramic Photo
---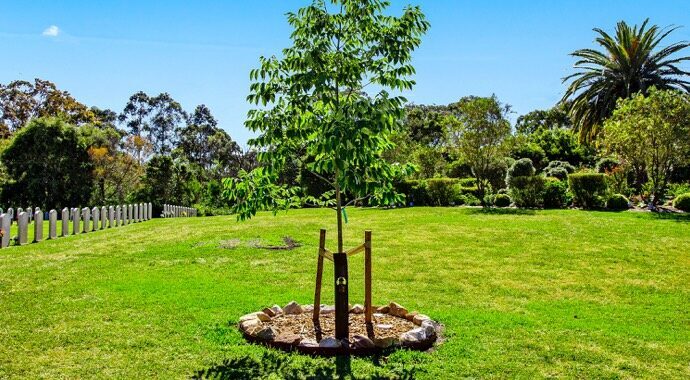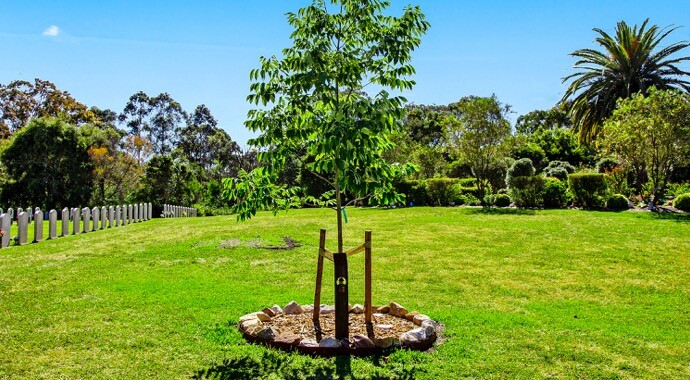 Living Legacy Trees
Creating a Living Legacy offers an everlasting and environmentally friendly memorialisation option where organically processed cremated ashes help promote tree growth. You are involved in choosing the location, selecting your preferred tree species, personalising your plaque, and organising the tree planting ceremony with treated ashes. Family Trees can hold up to four sets of ashes. For every Living Legacy tree arranged Northern Cemeteries donate an additional 200 saplings to be planted around the world.
15,000. Plaque Additional ash interments (including treatment ) $3,000.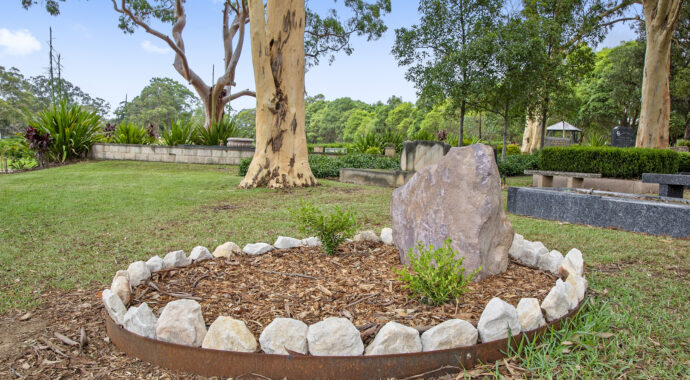 Bush Rock Garden Estate
Thoughtfully positioned throughout the park under majestic trees, these family estates can accommodate up to eight sets of ashes. Memorialise members of your family together with a customised family name plate and personalised individual plaques.
From $9,050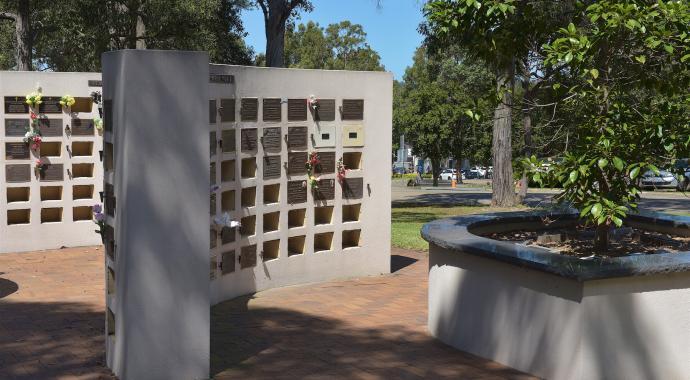 Niche Wall
Set in a serene location, surrounded by spectacular native leafy gums, these memorial walls offer traditional niche interment with a large bronze plaque.
From $1,940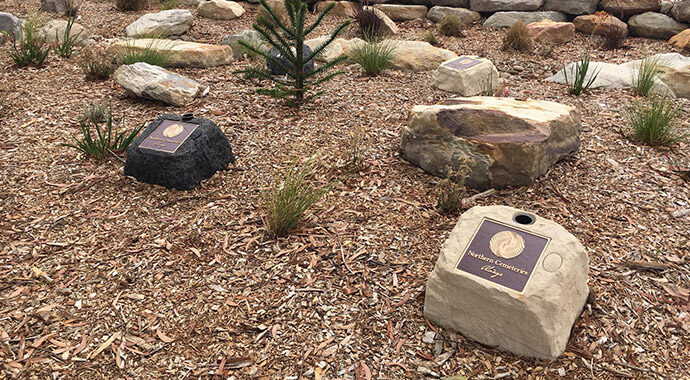 Tanika Grove
These replica sandstone rocks are designed for twin interment of ashes.
From $7,560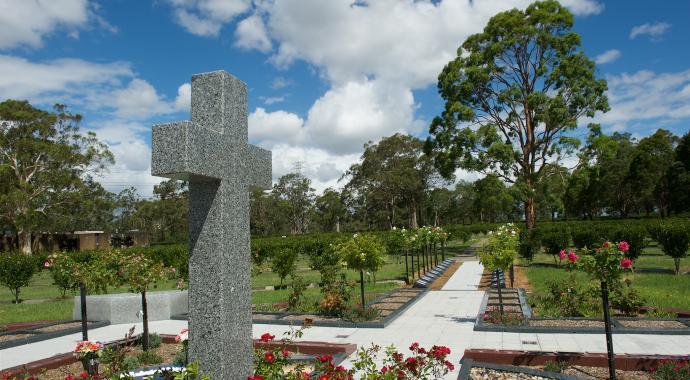 Garden of Memories
This tranquil and serene area features elegantly arranged flowering plants and showcases a splendid granite cross as its centerpiece. Our beautiful memorial garden encompasses single, double and family estates.
From $5,440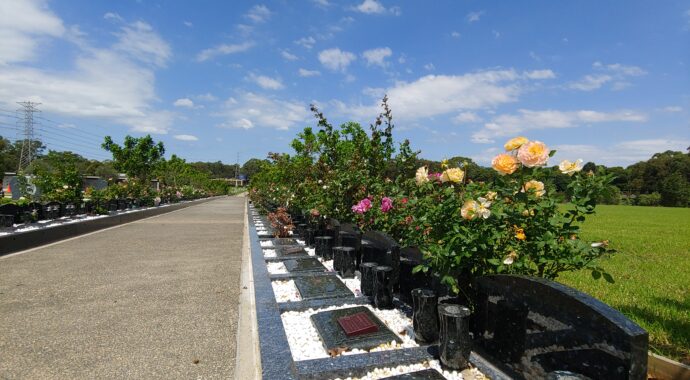 Ascension Pathway
Situated at the crest of Ascension Hill, and featuring expansive views of the park, this premium granite ash site includes dual interment and two granite vases.
From $13,999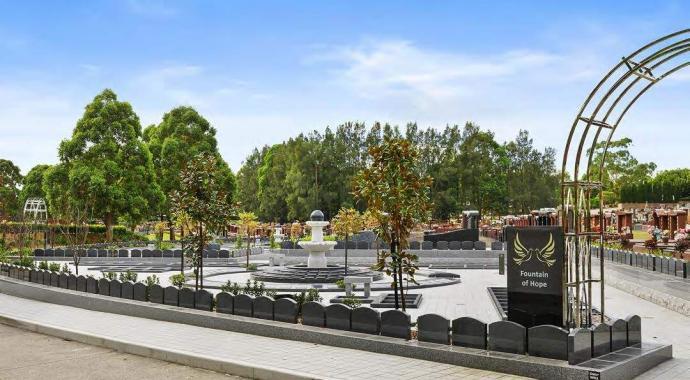 Garden of Eternity
Selecting a memorial in our impressively designed Garden of Eternity will bring good fortune and longevity for you and your family, both now and for future generations.
From $3,999
---
Location map
---
Cnr Delhi and Plassey Roads North Ryde NSW 2113
---